We took Amberly out for dinner to celebrate her 40th birthday this weekend. Her birthday is not until next month, of course, but February is strangely really busy for all of us. We had a hard time finding a meeting date for February, so we sneaked her birthday celebration in at the end of January instead.
We picked a restaurant that was on our to-eat-at list and that was new to all of us except Dara:
Ida Claire
in Addison.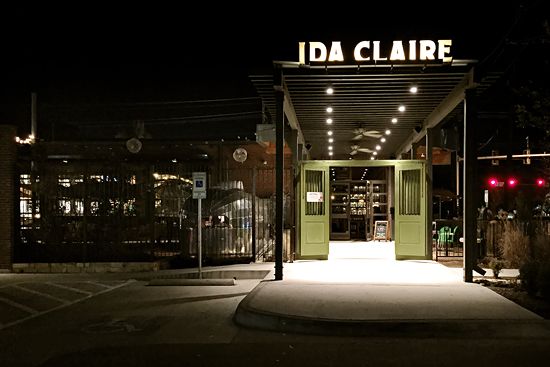 We all loved the quirky, cozy dining room and the fun menus that looked like hard cover books. Love that cover art and the vintage-looking dishes!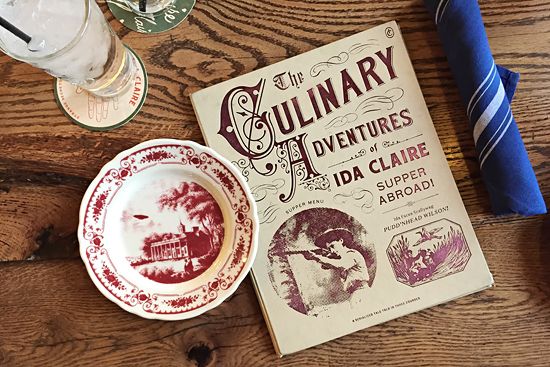 For starters, we ordered the Fried Green Tomatoes (not pictured), which were divine. We also ordered the biscuits with bacon gravy, herbed butter, and jam - amazing. Yum. And for dessert, we ordered two slices of Vice cake. Wow....it was so much better than we expected from the description in the menu. Delicious. We also all had a round of cocktails from their fun, vintage-inspired drink line-up. They were all great.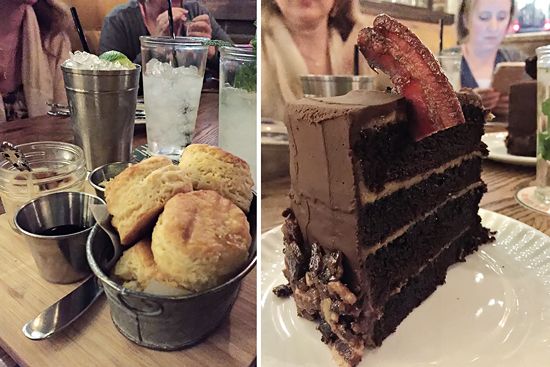 This was just one of our entrees. It's the Chicken in a Biscuit. Dara had the Shrimp and Grits, Amberly, Christina and Lindsay all had the Red Snapper, and Stephanie had the pork chop. There were no complaints about dinner, that's for sure!
We had a fun and very tasty meal celebrating our Amberly and her milestone birthday!